02/10/10 - ROAD TRIP : "Major Rock Hardy 3 hits combo" by Kroustibat



"DISCLAIMER : by looking to the title, we don't anything to do with Rock Buster's Team. Ever if I'd love to be a part of, it's purely coincidental..." - Kroustibat and his wingman Fr4nz [read the full story here]


"Here at Rockbusters we have one mission: to search and destroy all kind of rocks, asteroids, asteroids deluxe, asterocks, meteors or even blasteroids. " - CHRISCHRIS. Awesome story, awesome pictures, 100% pure 'Arcade Life Style' juice...Perfect! [read the full story here]


26/09/10 - ROAD TRIP : "David Vincent has seen them..." by Funkycochise



"We were agree, with 'une Ombre Noire', my partner in this roadtrip to meet each other in the town of 'Metz' (in France), which is located in the middle of the way to our homes... " - FUNKYCOCHISE. Road Trip for the one of the most iconic arcade games...Oh yeaaahhh! [read the full story here]


25/09/10 - FOCUS ON : Star-V, an impressive 1975 Electro Mechanical Arcade



Let me show you an awesome game I met two years ago during a road trip for an other game : Star V (five) by Kasco... [read the full story here]


"Before the story 'the rescue of the CK Bezel-artwork' I really tried to negotiate with the owner, and like i wrote before we did not come together about it..." - Etienne [read the full story here]


20/09/10 - ROAD TRIP : The Extra Long Week End...by Reinhold



"This Story happened on the 26/27/28/29/30/31 August 2010..." - REINHOLD . Based on a true Story... that could be also titled "The Reinhold Buller's Day Off"! Oh yeaaahhh! [read the full story here]


18/09/10 - ROAD TRIP : Nintendo Bulk Buy... the even 'lazier Road Trip' by Muerto



"Hiya fellow crazy arcade phreaks!Here is the last chapter of my Nintendo bulk buy, not much to tell, as i had the cab shipped here... but i hope the pictures will suffice." - MUERTO. Fan of Donkey Kong 3 , Mario Bros or Super Mario Bros... Right here! [read the full story here]


16/09/10 - Visiting the Japanese Arcade Museum... features Galaxian³ by Gyruss



"A couple of months ago, I had the chance to visit the Japanese Arcade Museum, mentioned in the Galaxian Theater topic. The owners of the museum were so kind to open the place specially for me and my girlfriend. So thanks again for the warm welcome! The museum was kinda located in the middle of nowhere, but Ikke and Tom provided us with some detailed directions. So after a 2/3 hour trip we arrived at the museum..." - GYRUSS [read the full story here]


14/09/10 - ROAD TRIP : Nintendo Bulk Buy... the Lazy Road Trip'



"Special Road Trip this time for me, the biggest one (6 cabinets) and the fastest (0 km)..." - ATARIMANIA. Are you ready to cry? Ok -> Donkey Kong Jr, Popeye, Spy Hunter, Frogger, Tron... what else? ... I,Robot !!! [read the full story here]


...or the adventure of Time Pilot (the guy) in a quest to bring back a Missile Command (the game) at home. Live in Germany! [read the full story here]


06/09/10 - ROAD TRIP : Nintendo Bulk Buy... features DK, DK Jr ... and Ms Pac-Man



"Yes! Time for another road trip! This one is going to be very special, Ronald Reagan and I are going to pick up 3 (ultimate) classic cabinets from Paul 50's. The games are : Ms Pac-Man (for my brother), Donkey Kong jr (for Ronald) and Donkey Kong for me! As usual we start in Hilversum, we have to travel more then 530 kilometers to get to paul 50's place in Lohne, Germany..." - GYRUSS [read the full story here]


"...I noticed a Space Invaders / Qix 25th Anniversary Silver Edition cab for sale on Ebay UK. This is a cab I wanted already for some time, in fact, I almost won one on Ebay UK about six months ago. I like it especially for Qix, and SI is a nice addition...This time I was so fortunate to make the winning bid! " - CKONG [read the full story here]


After almost a four months story, here comes the time of the great rewards... who says it's difficult to get Nintendo cabinets here in Europe? Please count few more happy Nintendo owners very soon... I'm the first to shoot with this POPEYE road trip! Who will be the next one? [read the full story here]





21/08/10 - New Princess Daphne Cosplay by Zedela


Live at the AMECON 2010 in UK, the lovely Zedela was Princess Daphne! Pictures & excusive interview! [Full package here]

"...One target left. Rejoin to the west. I'll clean up. Plane distance three, watch left Roger. Rolling in left Leave your cover. Get out of there ...Mayday! Mayday! Mayday! " - ALPHA1 [read the full story here]





30/07/10 - Dragon's Lair Trilogy for Wii


Digital Leisure is excited to announce that Destineer will be shipping Dragon's Lair Trilogy for Wii™ to North American retailers this Fall! This three-in-one collection of classic arcade games includes smash-hit Dragon's Lair, Space Ace and Dragon's Lair 2: Time Warp. For the first time ever, all three games are being released together on a console platform! Dragon's Lair Trilogy will be available this fall [additional information right here]




22/07/10 - Don Bluth & Gary Goldman new interview...and AWARD!!!


Don Bluth & Gary Goldman *brand new* interview at the International Fantasia film festival in Canada, recorded on July 17th 2010. Interview by "Le Lien Multimedia"...and...

* Don Bluth and Gary Goldman Lifetime Achievement Awards *

...and last but not least :

"...we are developing a concept right now...for a ... new DRAGON'S LAIR GAME!"
- Gary Goldman-

[video + pictures right here]

20/07/10 - ROAD TRIP : Ninja Donkey Beast vs. The Devestator Paul Racer by Dahlor



"So the other night, I was looking on Craigslist and came across a post for "Arcade game machines". Well, I always look just to see what things local people have (which usually isn't much), but this one had "broken Donkey Kong" tagged on the end of it. I know my friend Stacy is always on the lookout for a Donkey Kong and the price was only $250, so I tell him he should go buy it. The seller says he doesn't know if it's the monitor or the PCB that's causing the trouble. I bet Stacy that it's the monitor and, given the shape of the cabinet, he might be able to have a working DK for around $500-$600. The next morning, Stacy calls the seller and talks to him. After drinking a little too much the night before ( oppps ), I'm asleep on Stacy's couch and wake up to... a pillow in the face. WAKE UP! WE GOTTA GO GET THE DONKEY KONG!" - DAHLOR [read the full story here]





17/07/10 - Dragon's Lair at AOE '83


"Using only a two-direction joystick and an action button, you control the the hero, Dirk the Daring..." as it written in an Amusement Operators Expo '83 report, about the Dragon's Lair 'demonstration model' showed on the Cinematronics stand?!... [read it on the Articles section or comment right here]

"Okay, time for yet another road trip'... A couple of weeks ago I saw a Nintendo Red Tent for sale on marktplaats.com. Because I had just bought another cabinet I decided to let this one go. But after reading Psykick his topic about the cabinet I was feeling bad about missing such a great opportunity ..." - GYRUSS [read the full story here]


"I have been looking at some of the roadtrips over the last couple of months, and now I decided that it was my turn... Nothing big and fancy, but we all gotta start somewhere..."- Reinhold [read the full story here]





05/07/10 - Kimberly "the Red Head" is coming... yeeesssss!


Electric Tiki introduces its' first new ongoing line since it began. "Animated Ladies" will showcase the pinacle of Toon Town's feminine royalty. Each base will feature character logo and original model sheet drawings. Tinkerbell kicks off the series, followed by Princess Daphne from Dragon's Lair, and the ever charming Minnie Mouse. Series two begins with Ariel, then Kimberly from the classic Bluth video game, Space Ace and a third red head TBD. [more information right here]




03/07/10 - Princess Daphne & Dirk ... alive in UK


Live at the London MCM Expo, London ExCeL Centre, May 2010... I love cosplay. I hope this Dirk the Daring will come up on this website...or maybe he's already one of our members? Anyway, they must be huge Dragon's Lair fans(tm) for doing this ... and what a lovely Daphne don't you think? [all the pictures right here]

In order to 'celebrate' the end of my Q*Bert 'European built' cabinet restoration, let me present you the result of this work in video (HD please!)... I hope you are a Q*bert fan by the way? ;-) [read the full story here or jump directly to the video right here]


"Recently I noticed that another member, Gyruss to name him, was selling his mint Chase HQ cab in the business area. This game has always been attached to many memories in my life. I remembered playing the arcade version at the playground or playing the console conversion on mastersytem and commodore 64. After reading the announce, I quickly checked on google maps how far the cab was. Only 2hours drive from my place ! PERFECT for a first road trip, decision was then taken... " - Kroustibat [read the full story here]





12/06/10 - Game Player's Dragon's Lair review for NES & Game Boy (1990)


"...by industry standards, Dragon's Lair is now a golden oldie..." - Game Player's mag ... in 1990! So what to say about the game in 2010? Read the full NES/Game Boy review of the games published in 1990 in this mag' ... somewhere in the 'Articles' section [full 9 pages scan right here]

"Yesterday I found a Double Dragon cab for sale not too far from Budapest in the nice historical city of Eger and because we planned some excursion and bathing for Sunday, it was a perfect reason to take a look at the sellers place . Eger is 140 km. from Budapest and it has a beautiful old downtown and a Castle in the middle of the city..." - BELIKE
[read the full story here]


04/06/10 - ROAD TRIP : 'Thrilling Commando Action' by GYRUSS



"Okay, time for another road trip! This time it's a really special one for me. I'm going to buy the game I played the most during my youth. When I was about 8 or 9 years old I always used to sneak in our local arcade named Rex..." - GYRUSS [read the full story here]


"Ok guys, just returned from the living dead Twisted, well fed, well rested, well prepared, so without any further ado, let's get this roadtrip report going ... because it's going to take a while to put this down and because there are clear cuts in between, i'll be dividing this up into four parts with the first one coming right up! ..." - Superully [read the full story here]


26/05/10 - ROAD TRIP : 'Day Trip for a Night Driver' by Superully



"From my let's play ball roadtrip there was still a night driver waiting for me at Sascha's place and because holidays are always a great time for roadtrips, i finally made an appointment to bring the game home..." - Superully [read the full story here]


18/05/10 - ROAD TRIP : 'Crazy Heavenly Bodies on a Collision Course' by Superully



"A couple of weeks ago, a member from a german arcade forum offered a cabinet which i had never seen before in germany, something extremely rare and absolutely beautiful..." - Superully [read the full story here]


"My choice to play Neo Geo..." - Discover the lastest Muerto's roadtrip to know his choice [read the full story here]

It was a great week end : pinballs, games, tron, food, ice cream, cars, bikes, barbecue, retrogaming, friends, hiscores, fun... welcome to VIERZON 2010 EXPO! [read the full story here]


Wanna have a brand new Burger Time cabinet in 2010? Yes, it's possible! Just ask to Scr33n... [read the full story here]





27/04/10 - Background recreations and presentation backgrounds for your cels!


"After doing some commissions for a couple of collectors over the last few months, Don Moore has decided to allow me to solicit his services to the Dragon's Lair community at large. Don (background artist who painted the iconic castle seen at the beginning of Dragon's Lair) is now available to do background recreations and presentation backgrounds for your cels..." - Kevin Noonchester [more details right here]




13/04/10 - Dirk & Daphne... still in love!


"I commissioned a talented artist to create this picture to go along with my little story. I hope you enjoy it..." - Matt - [see the full picture here]

"I found a Zaccaria Quasar dedicated on a hungarian auction site, the original monitor glass, cpo and coin door was replaced and there was a Missile Command pcb in it instead of Quasar, but OMG it's an original ZACCARIA QUASAR, so I had to go for it... " - Belike36 [read the full story here]
03/04/10 - UK ROAD TRIP #15 : FLY ME TO THE MOON... with GNG!



Back in November 2009' ... It's a story about a Patrol on the Moon, in order to find Ghosts but also Goblins! Well, it's maybe not on the moon after all... no wait...It's in UK... Take a ride with Darth Nunette & Me in this UK roadtrip #15. Please do not forget your umbrella! [read the full story here]


"...after having to postpone my trip for a week due to horrible weather conditions the time had finally come to pick up two games from my must-have list. here's what's coming up..." - Superully [read the full story here]


"After some dreaming, drooling, checking the bankaccounts, private messaging with Ckong, fingerscrossing, etc. we heard the good news. Ckong was on it's way to Germany to negotiate with Paul, the seller, to make a nice bulkdeal in which we could join. Ofcourse we immediately said yes and gave Ckong our maximum price. I chose a Pac Man and Gyruss went for the Ms. Pac Man." - Ronald Reagan [read the full story here]
09/03/10 - ROAD TRIP : MS PAC MAN by Level 42....WAHO or WAKKA?



"The story is too nice: I was first thinking: NO, I do not need another project cab, I do not have the space and I do not have the funds at the moment. I was not jealous about the guys getting all these great machines, but I did feel like I was about to miss the chance of a lifetime... " - Level 42 [read the full story here]
"Today it was time to collect a few machines which have been on my wish list for quite some time now, and fortunately they were not too far away. And I also got a few machines for other collectors. Most of you know in the meanwhile where they were: at Paul's 50's place..." - CKONG [read the full story here]

19/02/10 - ROAD TRIP : "Let's play ball" by Superully and Laschek



"From my combined berzerk & breakout roadtrip there was still a breakout (which i couldn't take with me the last time) waiting for me at andre's place in holland, because unfortunately he had to cancel his visit to my place due to horrible weather conditions earlier this month. when erik told me he had set a date with the warehouse owner to pick up a bunch of cabs, i quickly jumped on board, because there was more than just the breakout to finally take back home - well, at least back home to germany! " - Superully and Laschek + Eric and André as guest stars...
Wow... What a casting! [read the full story here]

18/02/10 - ROAD TRIP : Warehouse part V by CKONG and Level 42



Who: Ckong and Level 42
When: today (17-2-2010)
Where: mostly warehouse in Belgium
Why: just because
Target: Night Driver (not Belgium), Vega, Breakout, Video Pinball, Scramble, Gee Bee [read the full story here]

14/02/10 - ROAD TRIP : Star Wars cockpit / Gravitar by CKONG and Level 42



"As some of you know I bought a Star Wars cockpit in the UK mid January, and last weekend it was time to pick it up. Fortunately I didn't have to do it all alone as my good friend André joined me. We had a great time, which the following report will show..." - CKONG and Level 42 as guest star [read the full story here]

To bring an arcade cabinet inside a shop in order to scan its color....very well ... but what about making a joke with the cashier in the pure 'Arcade Life Style' ...Style' ? [read the full story here]

"Yesterday I was finally able to pick up another classic cab from the same seller, Andreas, where I also got my Asteroids from. Actually, I bought both games at the same time, so this is a kind of Part II of the road trip..." - CKONG [read the full story here]

"Here it is, another road trip story, my 5th one. Because of the bad weather this road trip didn't quite go as planned. In fact I already postponed this trip 3 times during the last 6 weeks, but now it really was time to go. But it turns out that this road trip will have a part 2...." The first CKONG's teasing is over...[read the full story here]

"At last I could pick up the After Burner II upright which I bought mid December. The winter weather forced me to cancel the trip 3 times, Angry but today everything went OK..." Ride into the Danger Zone with CKONG [read the full story here]

You pilot either a Fighter plane or a Bomber plane and must fly around hitting targets on the ground or in the air while avoiding enemy fire. M.A.C.H. 3 used video footage from the laser disc and overlaid computer graphics for your ship and the enemy ships... Sounds good isn't it? Well, I got few months ago an opportunity to buy this game... So what do you think I've done? [read the full story here]


08/01/10 - Super Sprint for a 'Championship Sprint' by SuperUlly



"Well, the new year is just a few days old and i'm back on the road again. I couldn't resist the temptation of bidding on the Atari System 2 Championship sprint which was listed on ebay germany a couple of days ago. and i got it CHEAP!" - Superully [read the full story here]


Do you think no more Classic arcade cabinet are manufactured nowadays? Of course you're right... but it doesn't seems to be a problem for Scr33n 'Master Replica Man' ! Yes, it's 2010...and here's a *BRAND* new Tempest cabinet! S.P.E.C.T.A.C.U.L.A.R.! [read the full story here]

Barcade is a bar in Brooklyn/ New York featuring more than 25 vintage arcade games from the 1980s and draft beer from local and regional microbreweries.... The bar was opened in 2004 in a former metal shop and won immediate acclaim for its unique combination of vintage arcade games and rare American craft beers. Sounds good! Let's check that by myself... [read the full story here]


After visiting FUNSPOT, on the way back to New York, there is a place called FUNWORLD. Rumour says that there is a Galaxian Theater still alive... let's check it by myself (part 2 of the Pilgrimage in USA). [read the full story here]


Merry Christmas to all of you! I hope Santa brings you all the arcade goodies you're hoping for... [greetings here]


"I have been looking for a race cabinet for quite some time. After having some bad luck with an Outrun 2 cabinet and passing on a Super Hang On, I got a text message from 'Ronald Reagan' (the actor?) with some very good news regarding a free Taito Chase HQ cab on Marktplaats..." - Gyruss [read the full story here]


"Sad news, today I was supposed to pick up the Sagaia, but my friend with the van just let me know he couldn't make it today. So I asked the seller today if it was possible to pick it up later. He told me only today was pickup day, after this evening everything that's left in the warehouse will be scrapped..." - Petieken. Hey? It's close to Christmas now...There must be an happy end! Do you want to know more? [read the full story here]





18/12/09 - Dragon's Lair on Nintendo DSI Ware... the trailer.


Dragon's Lair for Ninendo DSi ware - The trailer is now available! [check it here ]

"Just a couple of days ago a very rare Fast Freddie game was on sale on ebay Germay. Since the seller wasn't willing to ship the item to other european countries, I was contacted by Michael "Muerto" who asked me if I could bid on the game and pick it up for him. Fortunately, the seller's location wasn't too far out, so I happily agreed to help out a fellow arcade friend. Roadtrip - here I come ..." - Superully [read the full story here]


Back in August 2009' ... It's a story about Burgers, or maybe about Pepper? No, it's time for a King.. maybe a King of Burgers then?... wait! No ... It's time for BurgerTime!!! Take a ride with me in this UK roadtrip #14... Mhhhh ... Ready to eat? [read the full story here]


Well, this is a very special Road Trip / Pilgrimage... because this time, it'll happen in USA and not as I use to do in Europe... A premiere for me. Of course I've already drove cars in US, but not for a such Road Trip... or "Arcade Pilgrimage". So the starting point will be the heart of New York... Did you ever heard a place called FUN SPOT ?...Get ready for a very special Road Trip [read the full story here]





07/12/09 - Dragon's Lair for iPhone / iPod touch... NOW AVAILABLE!


After Space Ace, Cobra Command... it's now Dragon's Lair to be available on iPhone [download it from here / discuss here ]




28/11/09 - LDG / Software Corner kit : the review


Back in October 1992...here's a review for the LDG / Software Corner kit for playing with a real Dragon's Lair laser disc on one of these systems : Amiga, Atari ST or IBM compatible. Far better than all the computer conversions available back in 1992... but also very expensive! Many thanks to Gerald from Gemany for the scan. I Hope you can read German (I can't...) [read the full review here]

23/11/09 - ROAD TRIP : Breaking Out the Berzerks by Superully



"You've read ckong's ride and checked out muerto's trip - now it's time for my side of the story. rest assured, there are parts and pictures you haven't seen yet..." - Superully [read the full story here]

"Well, finally the day came where i was going to pick up the Bezerk... (and what a day!) My mobile woke me at 03.33, and the night before i had prepared everything, almost....." - Muerto [read the full story here]

"Today Level42 organized a small group visit to a specific warehouse in Belgium. The participants were Muerto, Superully, Level42, jcp and I. I had my mind set on Vanguard and I was lucky enough to catch this game, made by Zaccaria..."
- CKONG [read the full story here]

"It's Road Trip Season! This is my second road trip, and where I met an Ape at the first one, this time I'm going to see a lot of bugs. And Ealthough I'm not afraid of bugs, I'm still happy that they are trapped inside a game called …… CENTIPEDE" - CKONG [read the full story here]

Oh my god! Here's for the first time (outside Japan) some footage of the Galaxian³ one player version proto type, done by Namco in 1990. This version will be releases in arcade under the name : "StarBlade" in 1991- [read the full story here]
"So today one week ago, I drive off to his place. I'm pretty excited because I've seen some pics and this thing is what the US guys call a WAREHOUSE RAID !!!! I never dreamt I would find something like that around here, but here it was.... a warehouse full of old arcade stuff..." - Level 42 [read the full story here]
"Starblade & Galaxian³ seems to have a lot of similarity. In order to help the mame developper community, let's compare all the boards from each system... - [read the full story here]

"Only one week after i had GONE APE, i'm back on the road again - obviously i'm still not ape enough Tongue. when i visited stefan's world of arcade a couple of weeks ago, there was a very rough Paperboy standing around, but the asking price was too steep. I was lucky though, because Stefan put the game up on ebay and somehow not a lot of people seemed to be interested in it ..." - SuperUlly - [read the full story here]

"I went on a road trip today, my first one ever to fetch a classic game cab. And this first one was for nothing more than an original Donkey Kong cabinet. A game I have loved since my childhood, and I wanted to own one for more quite some years now. I occasionally searched for it, mostly on the internet, but in Europe you hardly find any. Until this cab came along. Abouth six months ago someone mentioned to me that his brother had one, but unfortunately at that time he wasn't interested in selling it. But I knew one day it would be mine... " - CKONG [read the full story here]

"On the back of the Congo Bongo's box C64 version you can read : 'GO APE AFTER CONGO BONGO'. I've probably taken this tagline too seriously, because with this road trip I have officially GONE APE..." - SuperUlly & Muerto as guest star... [read the full story here]




19/10/09 - Sir Benson - New Episode available!


'Sir Benson...a Knight (probably the true brother of Dirk the Darking) ... a true hero ... inside the great forest... is back in a new episode called 'The Sword In The Anvil'. Written and animated by Martin. - [see the full episode here]




10/10/09 - Dirk & Daphne... THE couple!


"...Having got all that out of my system, Dragon's Lair is my latest obsession. It's insanely fun (also insanely difficult) and is pretty much the best arcade game of all time. I mean, full 2D Don Bluth animation that you can control? Awesomesauce. Also, Dirk and Daphne are an awesome couple. He's just so adorably dorky, but she totally goes for him anyway, even being the hottie that she is... - Tell-Me-Lies (artist nickname) - [see the full picture here]

04/10/09 - TRACK & FIELD Cab' ... the lastest Screen's replica...



"So guys it's time to open a new topic for my new project :TRACK & FIELD UPRIGHT CAB' from scratch. I love the game and the cab' (I remember the challenges with my childhood friends, and the broken fingers) and of course here -in Italy- I have never seen the original cab.... it's time to build it with my hands and fingers.." - Scr33n 'Master Replica' in august 2009... Now see the result less than two months later...Simply Perfect! [read the full story here]




03/10/09 - AWESOME Dragon's Lair poster!


"Another month, another awesome group theme from the autumn society of philadelphia! for august's "8-bit and beyond" show, i chose to illustrate my take on Dragon's Lair, the most gorgeous (and simultaneously frustrating) game of the 1980's. i had a chance to work out the sketches for this piece on my trip to LA last week, and i think the finished piece has retained some of that sun drenched 80's west coast vibe." - Tom Whalen / StrongStuff- [see the poster here]

30/09/09 - Happy Birthday Darth Nunette... live @ the Nuno's Lair



Ops... I'm a little bit late on this... but the 18th of June (yes, I'm very late oppps), it's the Darth Nunette birthday!. So let's improvise a small party...inside the Nuno's Lair of course ^^
[read the full story here]
"It´s Friday the 19th of june, lovely weather - only some clouds on the sky.... Im going to pick up the Daytona i bought 1 week earlier, for some pension money the danish goverment decided to pay out early..." - Muerto
[read the full story here]
And here we go with the very first road trip done by ...ETIENNE! Remeber this : You'll never forget the first time! Ok, so you went on the German road for a DONKEY KONG cocktail... You're now 'KONGED' ...like many of us my friend ;-)
[read the full story here]
"It's arcade roadtrip heaven at the moment! In my opinion every gameroom should have a couple of classic black & white games which started it all and which tell the story of how it all began. I'm trying to get a collection of the earliest games together like Computer Space and Pong. I already have the first ever driving game, Gran Trak 10, i'm preparing a Pong replica, i have my hands on a yet to be revealed game and today i made another score TANK!" - SuperUlly
[read the full story here]
"I've given up hope to have a full american-style nintendo row (the donkey kongs, popeye and mario bros.) in my (yet to be) gameroom because those cabinets are almost impossible to come by in germany (and even in europe) and when you're lucky to score one, they usually cost tons of money. it IS possible to get one (as André and Bruno have proven) or you could 'scr33n' one yourself ;-) , but a full row..
Therefore i've decided on a new plan of attack" - SuperUlly [read the full story here]
19/09/09 - Model : Geosword and ...the commander from Starblade.



Once again, it happens in Japan...Have a look at these Starblade ship models, and for the first time the 'Commander' ship! Available for sale? read the full story here



16/09/09 - Dragon's Lair DS submitted for final publisher approval


It's coming... it'coming! Yeeeessss!!!! More details right here!




14/09/09 - "Inside The Dragon's Lair" Documentary... the teaser!


Teaser of the TV documentary "Inside The Dragon's Lair" in the works concerning the history of ... Dragon's Lair of course. No detail for the moment... only this TRAILER. -Enjoy -

05/09/09 - ROAD TRIP - 2K for Q*Bert...no, this is NOT the price!!!



"@!#?@!?" - Q*bert (pronounced /kju? b?rt/) - read the full story here



30/08/09 - Playing Dragon's Lair on laser disc in 92 at home... How much?


At least an advertisement for the LDG / Software Corner kit for playing with a real Dragon's Lair laser disc on one of these systems : Amiga, Atari ST or IBM compatible. Far better than all the computer conversions available back in 1992... but also very expensive too! See the original price of the kit in the scan of the original German advertisement right here. Many thanks to Gerald from Gemany for the scan.

"Houston, we've got a problem!" Well, I've just visited a game room called 'Joystix' with my friend Barry and now, we cannot remember if we are in 2009 or somewhere in the 80's... can you help us on this please? Beware, explicit pictures for retrogamers & collectors! (read the full story here)

"Well the time has finally come. Tomorrow a friend and I will be doing the 2 hours drive up to sunny Zonhoven in Belgium to pick up 3 cabs...." - Alzo Sprach André 'Level 42' (read the full story here)




16/08/09 - After 'Dork' the Daring, here's Dex's starlight runner...


Got a new Space Ace article in the UK mag called "BigK" ... back in November 1984 right here ;-)




07/08/09 - New Dragon's Lair T-Shirt!


The company 80sTees.com just received the shipment of officially licensed Dragon's Lair t-shirts. See right here.
UPDATE : Discount 20% off for all DLF... be quick!






03/08/09 - Dork the Daring?


Got a new 'DL related' article in the UK mag called "BigK" ... back in april 1984 right here ;-)




26/07/09 - Interesting crossover...


"Princess Daphne and Princess Leia (Star Wars) in her slave outfit"... Possible? Yes, right here ;-)

"Time Machine? Are you trying to tell me you built a time machine... out of a DeLorean?" -Marty
"The way I figured it, it you're gonna build a time machine into a car, why not do it with some style?" -Doc
Let's check that by myself right here.





18/07/09 - New Space Ace artwork...


All done in shimmering watercolors and sparkling glitter glue, by Blackhellcat. ~Enjoy~

11/07/09 - Disney Quest Arcade in Orlando, back to the 80's?



DisneyQuest is an "indoor interactive theme park" located in Downtown Disney at the Walt Disney World Resort. DisneyQuest is housed in a five-story, windowless building; guests enter the first-floor lobby and are brought via elevator to the third floor atrium as the start of their visit. DisneyQuest contains several virtual reality attractions, classic and recent arcade video games. Classic? did ya' say Classic? Ok, let's check it by myself... enjoy the ride right here.


10/07/09 - DONKEY KONG Red Cab' ... the lastest Screen's replica...



"All the items necessary for the project, original control panel, coin door, bezel retainer, speaker, sidearts etc... so ... now it's DONKEY KONG TIME! ..." - Screen 'Master Replica' in may 2009... Now see the result less than two months later... IMPRESSIVE!!!! (read the full story here)

"A couple of weeks ago i had posted a WANTED thread where I was looking for a TOOBIN' arcade cabinet because i had played this game like crazy while being on holidays in a belgium center parcs. with the help of petieken (thx again, man) i was fortunate enough to find a person in france who was willing to sell his machine. but the price he was asking was imho too steep, so we agreed on a trade and i volunteered to be the one bringing the two machines together. have fun - read how the roadtrip went down ..." - SuperUlly (read the full story here)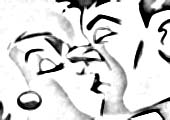 This website (version 4) was created by Bruno "Darth Nuno" Biordi, 2001-2007. All trademarks and copyrighted materials are property of their respective owners.